Janet Besford was the daughter of David Besford and Mary Besford (née Turnbull). She was born on 23rd December 1902 at 9 Leslie Row, Radcliffe, Northumberland.
The 1911 Census shows Janet at the age of 8, living with her parents and siblings at 116 Pont Street, Ashington.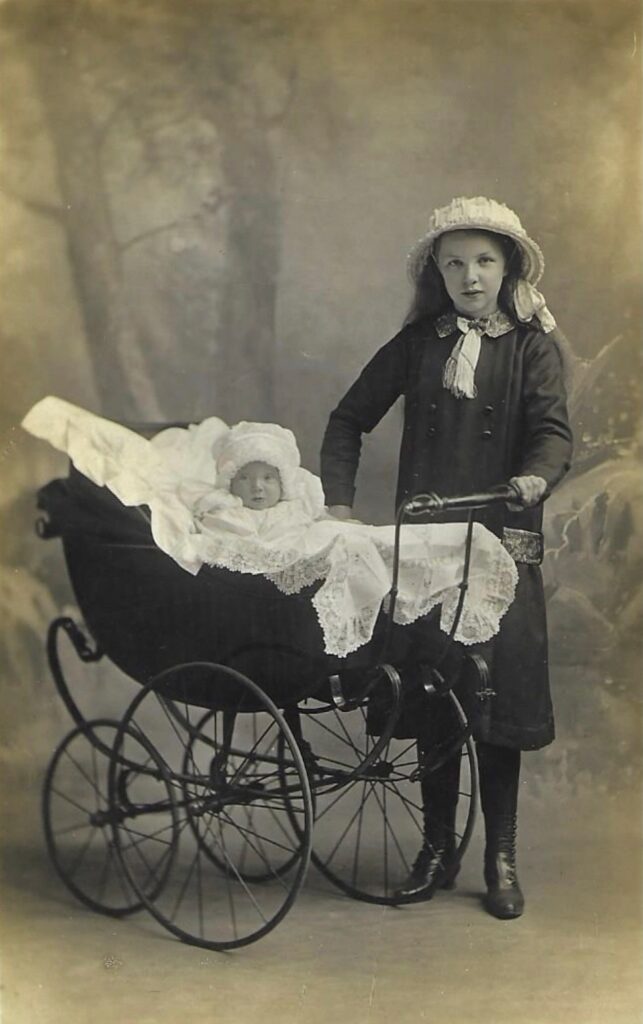 The marriage certificate of Janet's elder brother Jack Besford indicates that the family were living at 72 Milburn Road, Ashington, by 1914.
In June 1918 Janet was a witness at her sister Daisy Besford's wedding to William Lyons.
In November 1920 Janet was a witness at the wedding of her brother David Besford to Rhoda Websell.
The 1921 census records Janet aged 18 and undertaking "Household Duties" at the home of her parents, still 72 Milburn Road, Ashington. This may well have been a necessity as Janet's mother Mary was recorded in the same census as being in Gilsland Convalescent Home, Cumberland.
Janet Besford was married on 30th May 1925. She married Albert Edward Partland, a 24 year old coal miner of 49 Poplar Street, Ashington. Janet was 22. Their marriage took place at Seaton Hirst Parish Church, Ashington.
In 1928, Janet gave birth to a son, also named Albert Edward Partland.
The family moved from Ashington to Wakefield when Albert, who had studied to become a mining engineer, was offered a position in a Wakefield mine by an American mining company.
The 1939 Register, which was taken for the purpose of issuing identity cards in the Second World War, records Janet and her husband Albert living at 7 Moxon Grove, Wakefield, Yorkshire.
They later moved to Motherwell, Scotland, where Albert worked as a mining engineer.
Albert and Janet returned to Ashington, living at 113 Milburn Road. Their son Albert stayed in Motherwell to complete his national service in the RAF. He met and married Constance Brown Lindsay.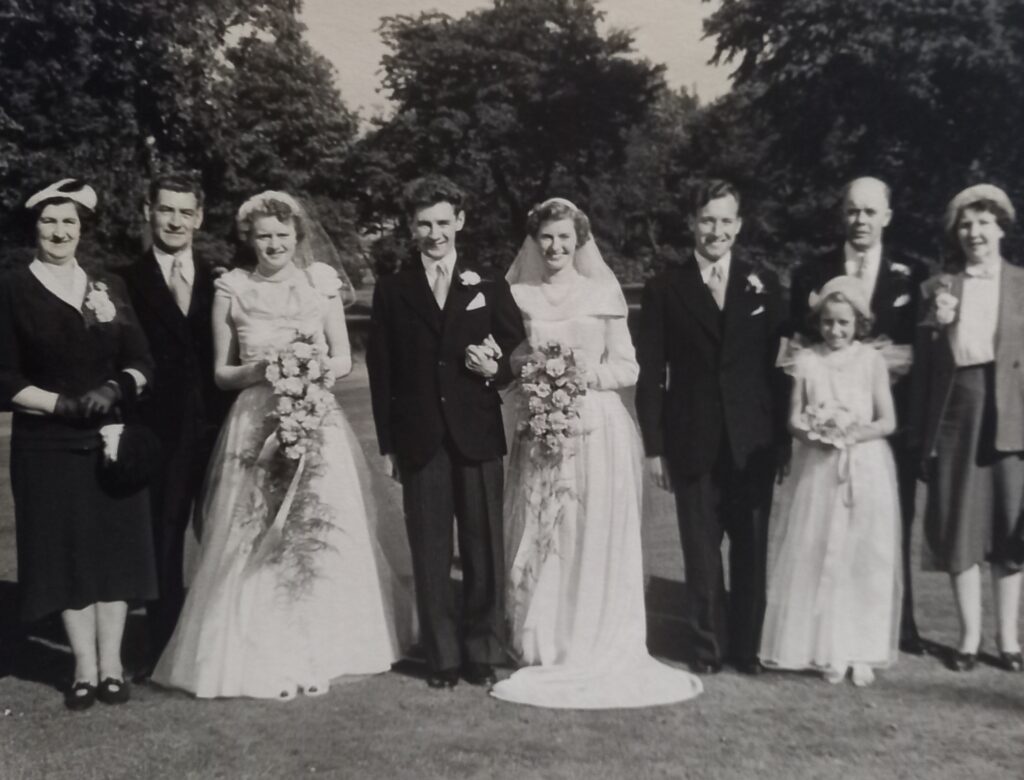 Albert Junior and Connie had two children, Melodie Partland (later Melodie Schaschke) and David Partland.
Melodie married Carl Joseph Schaschke, a British chemical engineer and academic, on 3rd July 1990. They have two children, Emily and Rebecca. Albert and Constance live in Pitlochry, Scotland.
Janet's husband Albert Senior died in 1974 at the age of 73.
At the latter end of her life, Janet lived at 80 A. J. Cook Street, Ashington. This was a street named in honour of the former leader of the Miners' Federation of Great Britain, A. J. Cook, who led the trade union from 1924 to 1931, a period that included the 1926 general strike.
Following a stroke, Janet died on 7th June 1994 at Wansbeck General Hospital, Ashington.