John William Besford was born on 20th November 1891 at 19 Church Street, Amble, Northumberland. Always known as Jack, he was one one of twelve children, eight of whom survived to adulthood.
Jack's parents were David Besford, a coal miner and Methodist preacher, and Mary Besford (neé Turnbull).
Jack left school and began work down the pit on his 13th birthday in 1904. His first job was as a driver lad at Newbrough Colliery (owned by the Radcliffe Coal Company). This was the first pit in Northumberland with workings under the North Sea.
The job of driver lad was to take loaded tubs of coal along the underground roadways to the bottom of the pit shaft, 'driving' a pit pony which pulled the tubs. Jack's pony was called Doctor.
On his first day at work, Jack joined the Union, the Northumberland Miners' Mutual Confident Association.
Jack was a good footballer, who played centre-forward for Radcliffe Excelsior (in the Coquetdale League), and subsequently in the same role for Seaton Hirst Celtic. Newspaper reports show him as a regular goalscorer. He later managed a Northumberland Miners football team for a representative match against the Scottish Miners.
Jack married Agnes Hewit on 9th September 1914, at St. George's Presbyterian Church, Morpeth. Agnes was living with her parents at 166 Milburn Road, Ashington, at the time, just down the road from Jack and his parents.
Jack and Agnes had two children, Dorothy Jane Besford, born on 21st September 1915, and David Besford, born on 31st August 1919. Both were born at 273 Rosalind Street, Ashington, Northumberland.
Woodhorn Colliery
Jack worked at Bomarsund and Newbiggin Collieries, but spent many years working at Woodhorn Colliery, Ashington. He would continue to do so until 1939. He graduated through the ranks underground, first as a putter and then a hewer.
The Northumberland Miners' Mutual Confident Association became the Northumberland Miners' Union, and Jack was elected Financial Secretary of the Woodhorn Branch in 1917, holding this position for several years. Following a short period as Vice-President, he was elected President of the branch in 1924, a position which he would retain until 1939 when he was elected as Financial Secretary of the Northumberland Miners' Association.
In 1922 Jack was elected as the Woodhorn Branch Delegate to the Council of the Northumberland Miners' Association. In 1926 he was elected by his fellow workmen as checkweighman at Woodhorn Colliery, occupying this position for the next thirteen years.
He was appointed to the Executive Committee of the Northumberland Miners' Association in 1927.
Jack was one of the founders of the Ashington Mineworkers Federation. The purpose of the Federation was to organise and represent collectively the miners at all the collieries owned by the Ashington Coal Company (Woodhorn, Ashington, Ellington, Linton and Lynemouth). The Federation aimed to negotiate improved conditions across all the company's collieries rather than accepting piecemeal arrangements from pit to pit.
He was presented with a grandfather clock by the Ashington Mineworkers Federation when he stood down as president in 1939. This is now in the collection of the museum at Woodhorn Colliery.
Political activity
Jack was an active member of the Labour Party and was elected as a member of Ashington Urban District Council in the 1920s. He went on to become Chairman of the Council. He also stood successfully for election as a Northumberland County Councillor, representing Hirst North.
He was shortlisted for the selection of the Labour Party Parliamentary Candidate for Morpeth in 1935, but came second in the voting. Family accounts of this recalled that Jack was at something of a disadvantage as he was teetotal and didn't go for post-meeting drinks. He was, however, a fairly heavy smoker, although he did later give up on medical advice.
A tireless campaigner for the rights of ordinary folk, one of Jack's greatest triumphs was to achieve free secondary education for all children in Northumberland, with selection based on merit rather than the ability of parents to pay. He secured this in February 1939 after a protracted campaign which he conducted via Northumberland Education Committee, Northumberland County Council, and public meetings.
Trade union work
Jack represented miners both individually and collectively, being involved in arbitration cases and hearings. He went on to work full-time for the Northumberland Miners' Union when members elected him to the position of Financial Secretary in 1939.
Jack was one of ten candidates who stood for election to this role. He emerged victorious after a series of exhaustive ballots of Union members, and was appointed in February 1939.
When announcing his appointment, the Northumberland Miners Association stated that:
"Mr. Besford has for many years been an outstanding figure in the Ashington area and in the county generally. His interest in trade union affairs has been widely acknowledged, but it is in his work on arbitration cases where he is most widely known to our members. He is an acknowledged expert in such work, and has had the largest share of arbitration cases for many years, being a popular choice as arbitrator by our branches. Painstaking, steady, reliable and courageous, Mr. Besford is possessed of abilities and qualities by
which he will prove himself a leader to be relied on and trusted.

His keen interest, and his initiative and ability as a public administrator have undoubtedly contributed materially in bringing about the many improvements in Ashington and district and in the county for the benefit of the workers.

His long experience in local and county negotiations and in public administration, coupled with his persistent efforts and deep-rooted desire to help the "bottom dog", make him eminently fitted to serve our members in his new post, which we trust he will long be privileged to fill".

Northumberland Miners Association announcement, February 1939
Jack worked in this capacity from 1939 until his retirement in 1956.
Jack took on a national and international role in the post-war years, becoming a member of the National Executive of the National Union of Mineworkers, as well as being a UK delegate to meetings of the International Miners' Federation.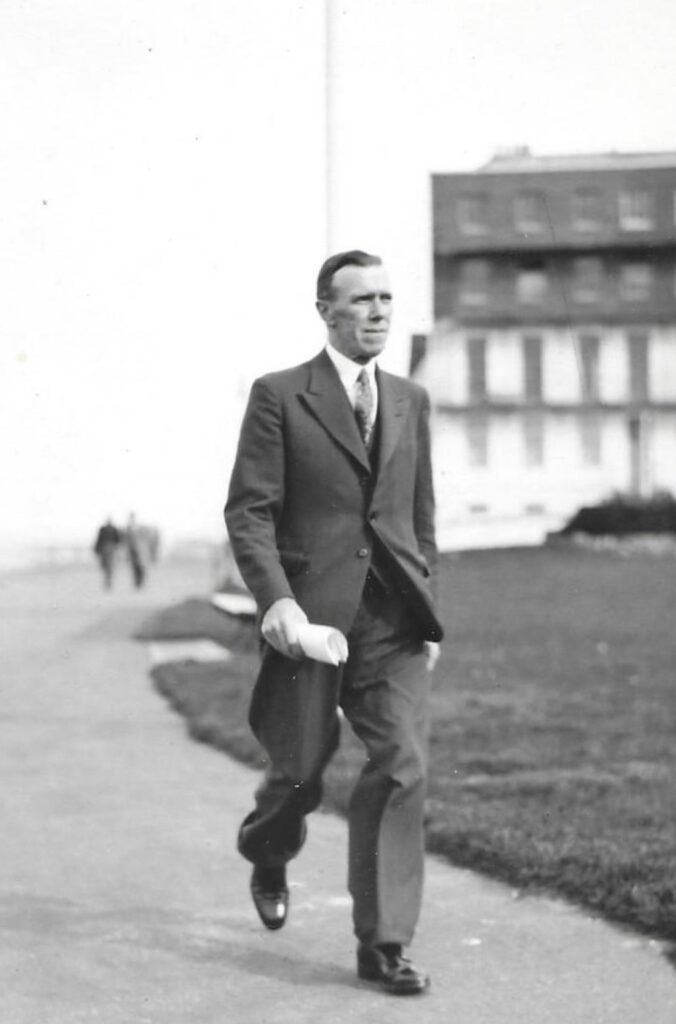 In 1945, Jack met with the new Minister of Health, Aneurin "Nye" Bevan when he spoke at the National Union of Mineworkers' mass meeting in Newcastle on 29th September. At that time, Bevan was leading the campaign for a National Health Service, which he established in 1948.
At the Northumberland Miners' Picnic in Morpeth in 1950, Jack was part of the group of miners' leaders who headed the band procession with Herbert Morrison MP, then Deputy Leader of the Labour Party and Leader of the House of Commons.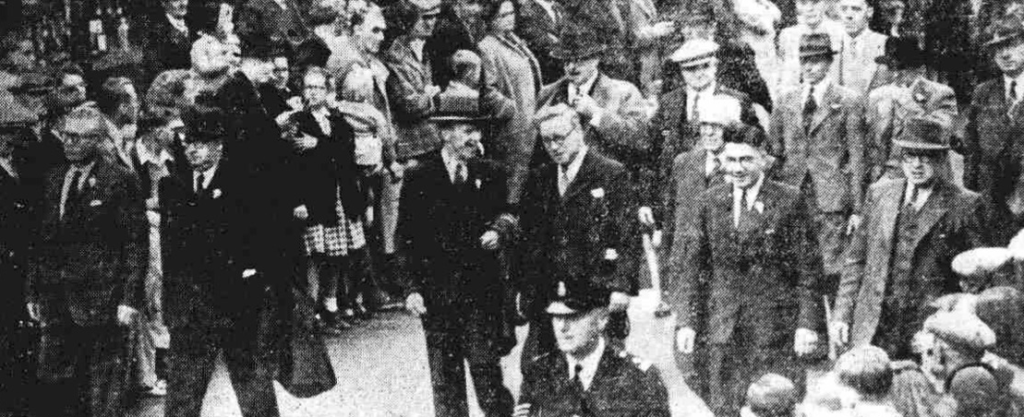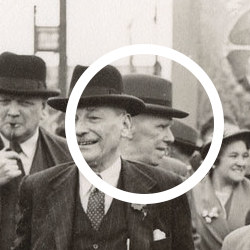 Main image: NRO 7288-38 Reproduced by kind permission of Northumberland Archives.