John was born in 1826 at Eshott Heugh, the son of Robert and Mary Besford.
He would have worked as an agricultural labourer from a very early age (5 or 6). At some point between 1833 and 1841 he became a coal miner, between the ages of 7 and 14.
John Besford married Margaret Patterson, a fisherman's daughter from Beadnell, on 12th November 1850 at All Saints' Church, Newcastle upon Tyne. They lived at Cowpen Colliery and lost many children in their infancy. One of those who survived was David Besford, who was born on 11th September 1863.
John and Margaret Besford were still at Cowpen Colliery at least until 1869. They subsequently were at Broomhill Colliery (at least from 1881 onwards if not earlier).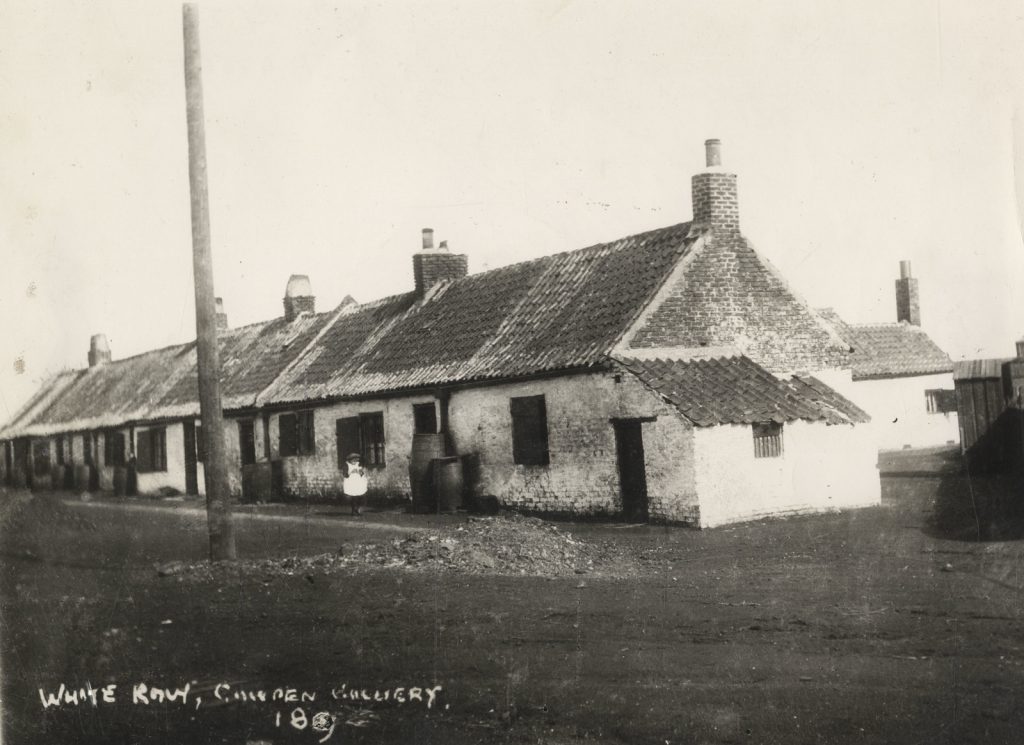 The 1901 Census shows John still working underground as a Hewer at the age of 74. The old age pension was still some seven years away from being introduced, so you had to keep working if you could, or else be kept by younger relatives, or if neither was possible, go into the workhouse.
John Besford died on 26th March 1914 at the age of 87.
His wife Margaret had died earlier that year, on 12th January, at the age of 86.
🔍 Unsolved mystery
Why did John Besford and Margaret Patterson marry in All Saints' Church, Newcastle?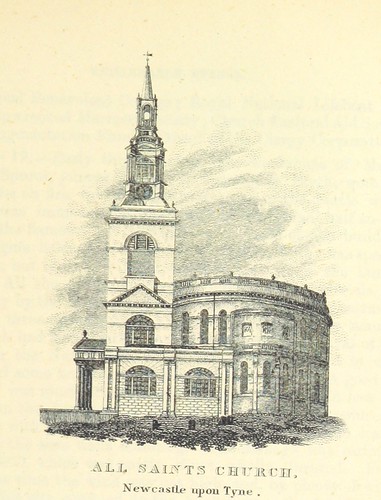 The church
All Saints' Church is a late 18th-century church in Lower Pilgrim Street, Newcastle upon Tyne. It replaced the decaying medieval church of All Hallows on the same site. The new church was finished in 1796. It had cost £27,000.
All Saints' Church is the only elliptical church building in England.
It is the third tallest religious building in Newcastle and the ninth-tallest structure in the city overall.
It is a Grade I-listed building.
John Besford and Margaret Patterson's marriage certificate states that they are both living in the Ouseburn area of Newcastle at the time of their marriage – whether together or separately we will never know.
Margaret's father is Edward Patterson, a Fisherman, so it seems unlikely that he would be living in the Ouseburn area as the river thereabouts would not be in a great state. It is quite possible that John Besford was working in one of the many pits in and around Newcastle in 1850.
What is clear is that by the time of the 1851 census (just over 4 months later) John and Margaret are living in Cowpen Square, Blyth, so John is presumably working at Cowpen Colliery.
John and Margaret are sharing the house with two of John's brothers (George and Thomas; George was a witness to the marriage at All Saints' Church), who are also coal miners. John's sister Ann is also living with them, together with two nephews (Alexander and Robert) who are Ann's children (she was not married). Quite a houseful!
The house in Cowpen Square would have belonged to the coal company. Looking at the other households in Cowpen Square on the 1851 census, the Besford house was the most crowded with these 7 individuals. A potentially saving grace may have been that John and his two brothers were working on different shifts so that they would not usually have been in the house at the same time. Having said this, this would have meant different meal times and different bath times (in a tin bath in front of the fire) creating more domestic work for Margaret and Ann.