John Besford (1820-1875) was born in Stannington, Northumberland in 1820. He was run over by a train on Stannington Viaduct on 3rd August 1875.
His grave can be found at St Nicholas Church, Cramlington.
In Memory of
JOHN BESFORD,
of Cramlington Village,
who lost his life by being
run over on Stannington
Viaduct by a passing train
August 3rd 1875
aged 55 years.
ANNIE eldest daughter of
the above died Nov 27th
1876, aged 13 years.
ROBERT son of the above
died June 21st 1880, aged 24 years.
WILLIAM son of the above
died Sept 13th 1901 aged 43 years.
Interred at Heaton.
MARTHA, widow of the above
John Besford
died Oct 17th 1911 aged 84 years
interred at Wallsend Cemetery.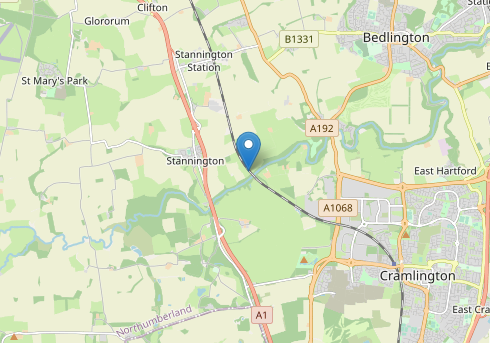 External links
One of John Besford and Martha's children was Armstrong Besford of Cramlington ↗