Besford Court was the last great, gothic English country house. It is a Grade II*-listed building, located in the village of Besford.
The original timber-framed Besford Court was built around 1500. Substantial stone wings were constructed in 1912.
From 1917 it was a Catholic school for special needs pupils and was known as Besford Court Hospital.
Following the closure of the school, Besford Court has been converted into luxury apartments. Although Grade II* there has been much change in the interior, and the old Banqueting Hall is now one residence.
Architecture
The architect of Besford Court, Albert Randall Wells (1877–1942), was an English Arts and Crafts architect, craftsman and inventor.  Lord Beauchamp had commissioned designs from Wells in the past, and in 1910, when he sold the Besford Court estate in Worcestershire to Major George Noble (later 2nd baronet), Wells was engaged as the architect for its major re-construction by the new owner.
This involved the demolition of a Georgian wing, the retention of the original timber-framed Elizabethan core, and the addition of a large Tudor-style gothic courtyard.  Building work at Besford was halted in 1912 when the Nobles separated. They were divorced in 1916, and Wells and (by then) Lady Noble married in 1917.
The greatly enlarged property was was never occupied as intended as a single dwelling. It was sold, incomplete, to a school, in 1917
In 2001 was converted into eight houses as part of a larger housing development.
Besford Court Hospital
"Welfare home for mentally-defective Catholic children, restricted to feeble-minded boys from the ages of about seven to twenty-one. It consists of a junior department, conducted by nuns, in which the Montessori system of instruction is followed, and a senior department where the following vocations are taught: skilled carpentry, bricklaying, plumbing, gardening, rural handicrafts, and painting. To provide an intermediate stage between institutional life and life in the community, hostels have been constructed on the estate where the youth lives the life of an ordinary workman two or three years before dismissal."

New Catholic Dictionary
In 2004, director Sheilagh Matheson directed a TV documentary about the Besford Boys for ITV Tyne Tees about the appalling treatment of boys with special educational needs during the 1940s and 1950s.
Ex-pupils and staff have also made a reunion video.
In print
Domesday Reloaded (1986) describes Besford Court as "a special school run by the Roman Catholic Church for boys with a variety of learning problems," and has a photo of the original block of Besford Court showing both Tudor and later Edwardian features:
There is a 1927 book, The Story of Besford Court. With plates by Thomas Aldheln Newsome↗.
Conversion to Apartments
In 2001 The Daily Telegraph ran a story entitled The new country squires↗ which featured Besford Court Estate.
Ghost of a Grey Lady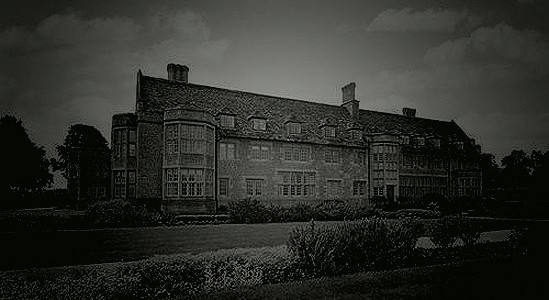 It has been reported by both present day residents and by pupils of the former school that a lady in grey haunts the rooms of the old building. These reports also state that she is often accompanied by a subtle but distinctive flowery perfume.
A company called Haunted Island↗ runs ghost tours to Besford Court.